High Speed
Black & White

Copies
Our high speed printer can print over 100 copies per minute. You can choose from a variety of high quality paper to meet your needs. Other options such as hole punch, staple, folding, are available.
Print up to 12x18 inches in size and choose from a variety of high quality paper. Great for colored flyers, booklets, pamphlets, and many more projects. Tell us about your project and we will guide you through possible options and prices.
High Quality
Black & White
If you have black and white photos or images, we recommend using our high quality black and white option on our color copier. The results are more accurate than using a regular black and white copier machine. Ask our staff for more information.
Print up to 36x48 inches for plans. Custom sizes are available as well. With our engineering printer, we can also scan and print large documents such as sewing guide, large scale maps, house plans, and etc.
Print beautiful and accurate color copies with our wide format printer. We have a selection of high quality paper ready for print. Gloss, matte, satin, vinyl, canvas wrapping and more. print up to 42x120" in size.
Photo Paper &

Foamcore Board
From luster to high gloss photo paper, we have many options ready for your needs. We can also mount most paper types to foamcore boards. To protect your project, we attach corner guards to large foamcore prints.
Vinyl Banners
With Grommets
Print vinyl banners for outside use or advertisement. Vinyl banners comes with grommets. We also have a water resistant banner option as well. For high stress/wind areas, optional reinforced tabs are available.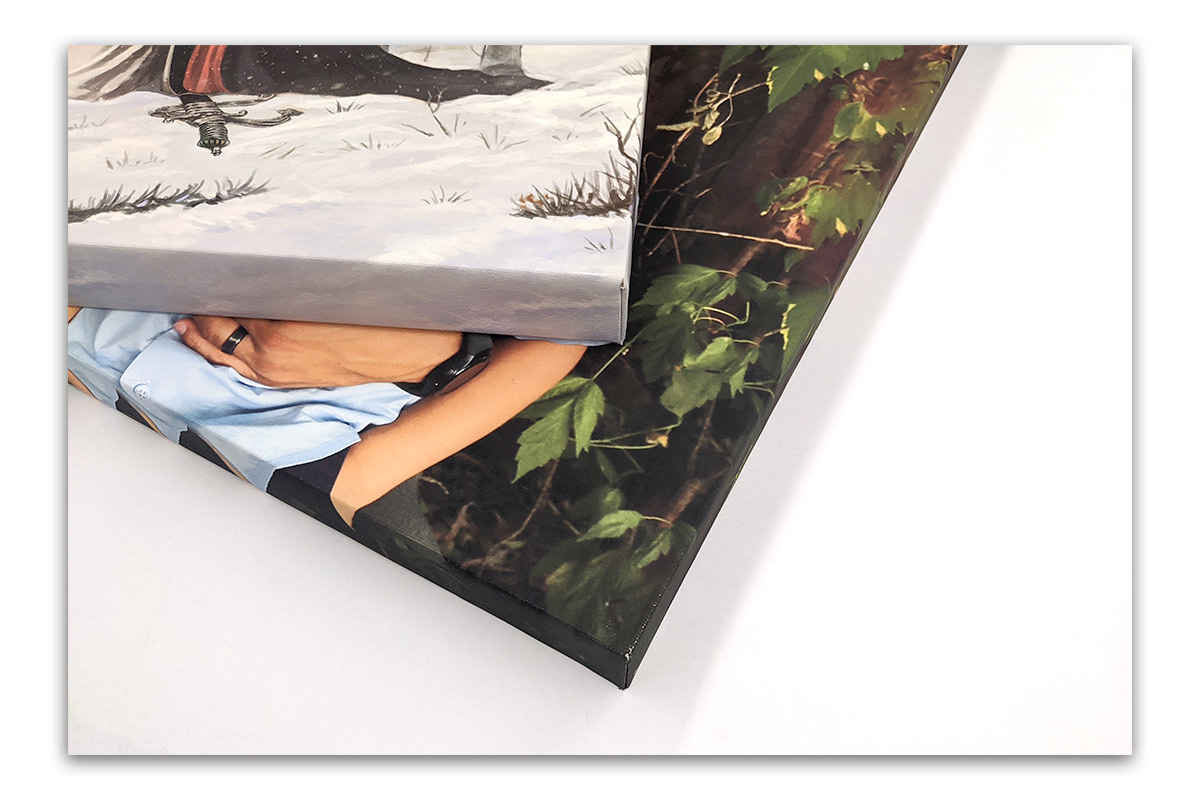 Canvas wrapping is now available! We have most common frame sizes ready for wrapping with great turn around time. Canvas wrapping is a  perfect choice to hang special images in homes or to gift for special occasions.
Along with  the colored and textured paper shown in the image, we have many types of white paper ready for printing.l From glossy card stock to bond paper, we have large selection available to meet your printing needs. come in and take a look at what we have, or give us a call and we'll fill you in.
Concerning Copyrighted Materials:
Zippy Ship & Copy employees comply with all Copyright Laws, and will not breach those laws for any reason. If desiring to photocopy, print or reproduce a protected image, document, or other media, the customer must have written consent from the owner of the copyright before a Zippy Ship & Copy employee may assist in providing the requested service.